Creating THE PERFECT table with bench has been on my wishlist for some time....check!
In this inviting design you take a seat on the comfy cushions and while doing so -it truly hardly happens- you do not hurt your knies!
Whether you join on the long side or short side of the table, there is plenty of room for everyone 
without getting bruised...;)
And believe me, you don't want to leave once you sit down!
Het massief houten tafelblad met afgeronde randen heeft een vriendelijke uitstraling en het minimalistische, maar solide stalen onderstel ervoor zorgt dat de tafel stevig op zijn plek blijft staan. De perfecte plek om te borrelen en eten met vrienden, een potje te kaarten of van je zondagochtend koffie te genieten. En het blijkt ook een perfecte thuiswerkplek te zijn, kan ik uit eigen ervaring vertellen…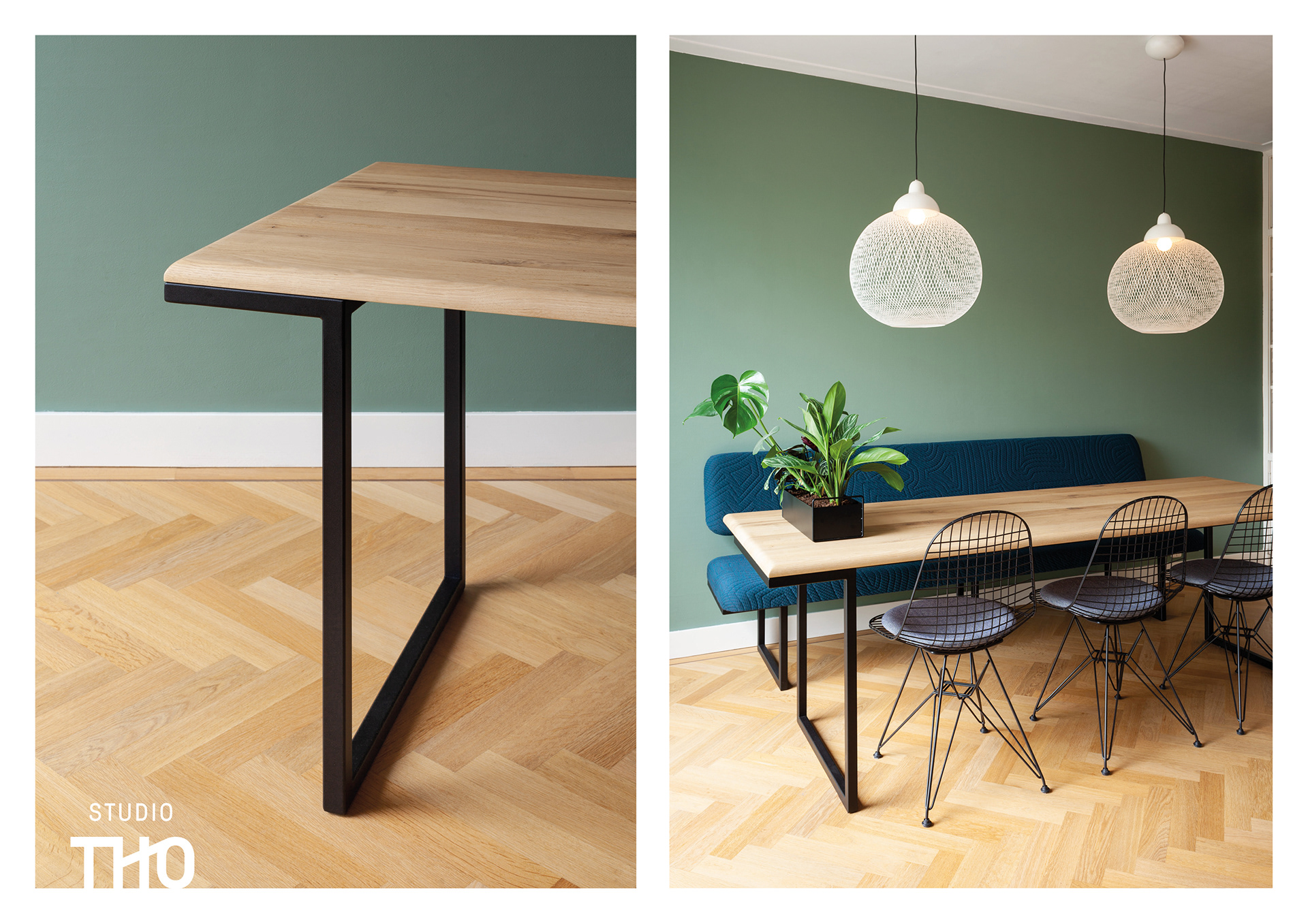 Afmetingen tafel: 240x90x74cm Afmetingen Bank: 240x60cm, zitdiepte: 45cm
Materialen: massief eiken tafelblad, stalen onderstel
Andere afmetingen of materialen? Stuur een berichtje naar info@studiotho.nl of bel 06-52681492.